Search
Items tagged with: boost
---
English Version
**Where are the universities in the Fediverse?**
Why don't universities have their own Mastodon instances yet?
Why don't students get a Mastodon handle when they enrol?
Why don't universities host lecture videos on PeerTube in the Fediverse?
There is a lot to be said for universities getting more involved in the Fediverse.
A call that can only be supported! #boost
#fediverse #university @leonido
https://netzpolitik.org/2023/a-call-to-action-universities-of-the-world-into-the-fediverse/
While there is a lot of discussion about new Twitter alternatives and the relevance of journalists and other critical groups of users, the potential of university-based Fediverse instances has hardly been addressed.
netzpolitik.org
---
**Wo bleiben die Universitäten im Fediverse?**
Warum betreiben Universitäten nicht schon längst eigene Mastodon-Instanzen?
Warum bekommen Studierende nicht mit der Immatrikulation auch einen Mastodon-Handle?
Warum hosten Universitäten Vorlesungsvideos nicht über PeerTube im Fediverse?
Es gibt einiges, das für ein stärkeres Engagement von Universitäten im Fediverse spricht.
Ein Aufruf den man nur unterstützen kann! #boost
#fediverse #university @leonido
https://netzpolitik.org/2023/aufruf-hochschulen-aller-laender-ins-fediverse/
Während viel über ein mögliches Engagement öffentlich-rechtlicher Medien im Fediverse diskutiert wird, sind die Potenziale von Fediverse-Instanzen von Hochschulen bislang kaum Thema.
netzpolitik.org
---
PSA: Google has now begun to roll-out the Ad Topics "feature" onto Android itself. It's not just in Chrome you have to disable the settings. Please #Boost to spread awareness.
If you didn't get the pop-up screen on your Android device (it'll look like the first two screenshots), to opt-out of these settings:
Go to your device Settings
Press on "Google"
Press on "Ads"


While you're here, press on the "Delete Advertising ID" button and delete it




Press on "Ad Privacy"
Review: "Ad Topics", "App-suggested ads", and "App Measurement". Make sure they are all labelled as "OFF". (This page will look like the third screenshot.)
If you don't see "Ad Privacy" in Step 4 then it means that it hasn't been rolled out to you yet. You might need to wait and check back in a couple of days to see if/when it has been implemented to disable these settings.
EDIT: There's another setting to review. In step 2, scroll to "Personalize using shared data". Turn everything off.
---
Cats Of Mastodon! We are the algorithm. If you see a cat, boost a cat!
#cats #cat #CatsOfMastodon #FediCats #FediFelines #algorithm #boost #CatNews
---
URGENT need for 400 dollars for legal fees:
Help Mari, a trans woman raise money for her legal fees and flee florida's anti-trans legislation and find some security in a better place, away from her parents, likely in minnesota.:
Goal: 3553/5700
Link:
https://www.gofundme.com/f/help-a-trans-woman-flee-florida?utm_campaign=p_lico+share-sheet&utm_medium=copy_link&utm_source=customer
Tags: #TransCrowdFund #LegalFees #TransMutualAid #MutualAid #GTFOmyState #Minnesota #Florida #Boost #Fundraising #Fundraiser
Hello Everyone I am Mari I am a Transgender Floridian who needs help to leave Florida due … Mari B needs your support for Help a trans woman flee Florida
gofundme.com
---
---
https://queensbridge.social
#
QueensBridge
is in the Fediverse!
#
Introduction
: This is an instance for everybody who feels akin to the Queensbridge housing project, home of
#
nas
,
#
MobbDeep
and 🎵 #
HipHop
.
Feel free to join us and please #
boost
this post and follow us, especially if you're from the #
USA
or love #
NewYork
HipHop.
Peace!
---
Please consider donating to the following collectives from #
LatinAmerica
❤️, which are helping to build a more #
sustainable
and ethical web.
🟢 Nibö
A #
SciComm
initiative. Currently, running mastodon and peertube servers.
https://en.liberapay.com/niboe
🟢 Compudanzas
A research project supporting the low-tech computing collective Archipielago Uno. Currently running an akkoma server.
https://liberapay.com/compudanzas
💲 1 dollar makes a big difference.
Feel free to #
boost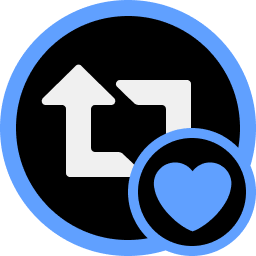 compudanzas is a research project exploring alternative modes of learning and creating computation.
Liberapay