Search
Items tagged with: bandcamp
---
@djsundog and I are launching a project to build federated, open source, #bandcamp alternative.
We're building this because we need it. We're doing it ourselves because it will become a part of the larger media production and distribution ecosystem we have planned.
We welcome other open source projects, and we might even contribute to a few of them, but for the next several months, this is our full time gig.
Long term vision: https://mountaintown.technology/
Repo: https://code.communitymedia.network/MountainTownTechnology/aural_isle/
How and why: https://ajroach42.com/the-uncertain-future-of-bandcamp/
A self-hostable server that provides a place for musicians to publish their work for their audience
Gitea
---
Fellow independent musicians: If we're ever going to break this cycle of platform dependency, betrayal, and disappointment, we'll have to build and run the MP3.com/MySpace/SoundCloud/BandCamp replacement ourselves.
https://www.gamedeveloper.com/business/epic-games-cuts-almost-half-of-bandcamp-pre-songtradr-sale
#
IndieMusic
#
DIY
#
music
#
BandCamp
Update: A spokesperson for Epic Games clarified to Game Developer that the Bandcamp layoffs aren't new, but part of Epic's previously announced reductions.
Justin Carter (Game Developer)
---
---
---
---
Today marks the one-year anniversary of releasing my first #album "Enjoy the Ride"! I think it's my best expression of my #music, #art style, and who I am as an #artist!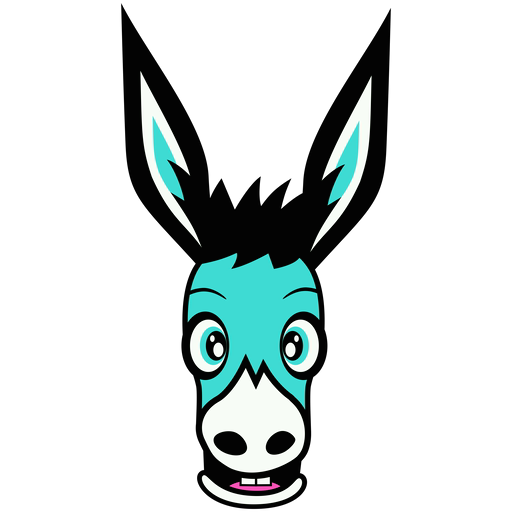 Check it out on
#Bandcamp at https://moule.bandcamp.com/album/enjoy-the-ride and 20+ other platforms at https://hyperfollow.com/moule/enjoy-the-ride-3 🩵🤍🖤 #Musician #Musodon #FediMusic #MusiciansOfMastodon #ElectronicMusic #EDM #Electronic
22 track album
MOULE
---
I am once again begging someone to make the #VideoGame to go with this #soundtrack.
Variable Resistor OST on #BandCamp
https://atm1l0.bandcamp.com/album/variable-resistor-ost
Also on #InternetArchive with session files for the #NovationCircuit:
https://archive.org/details/variable-resistor-ost
8 track album
ATM1L0
---
If you enjoyed my bubbly house track "Fediverse" about this very decentralised network that I submitted to #Fedivision2023, I'm excited to share that it's out now on #Bandcamp!!
- https://moule.bandcamp.com/track/fediverse
Also on #Spotify:
- https://open.spotify.com/track/0lcthJJao3RqxTsJpHsCUL
...& more platforms listed here!
🎶 - https://hyperfollow.com/moule/fediverse
#Fediverse #Fedivision #MOUL #MOULE #Music #EDM #ElectronicMusic #House #Artist #Artists #Art #Musodon #Music
---
Wow! Just listening to this my week improved 50%.
https://menaceparis.bandcamp.com/album/s-quences
#jazz #music #musik #musica #instrumental #bandcamp #France #paris
5 track album
MENACE
---
I like to listen to entire records from start to finish. In this day and age of streaming, I think that makes me something of an oddity. Maybe it's just a habit I can't shake from the days when I was collecting albums on CDs, but I think a record that is thoughtfully arranged to provide a memorable listening experience from beginning to end is artistic magic. (This is why I'm especially partial to concept albums.)
Anyway, all of that ☝🏼 to say that I only share songs from records I enjoy and that I would recommend as a whole. If you like something I share, do yourself a favor: check out the album!
So here's a bonus share tonight from an EP that is absolutely worth every second of its 22 minutes of play time:
"Keys to the Forest" from Transformation by Mob Bounce
#YouTube#Bandcamp#Music#FirstNations#IndigenousArt#HipHop
Third single from MOB BOUNCE new EP, TRANSFORMATION, AVAILABLE 08.16.2019 on #RPMRecordsStream/Buy Transformation: http://smarturl.it/transformationep#MobBou...
YouTube
---
Here it is, the first EP is out now 🎵
Xsodect - Parts I 💿
#
Music
written in #
Orca
with #
sound
coming from #
SunVox
Very cool to feel back after 8 years.
#
Bandcamp
(it defaults to track 4)
https://xsod.bandcamp.com/album/parts-i
#
Youtube
playlist for visuals
https://www.youtube.com/playlist?list=PLrFxn8U2oUqjVHkMxpondbAI6eywqXXlP
#
febrajam
#
livecoding
#
music
#
IDM
#
ambient
#
ElectronicMusic
#
album
5 track album
Xsodect
---
#
BandCamp
#
WeekendWaves
https://civiliansband.bandcamp.com/album/civilians-2
This album is an absolute banger. Top class talent performing imaginative inspired arrangements with a disregard for genre lines.
Maintaining an positive and uplifting spirit througout the duration, this album is fantastic for getting things done, a pick-me-up, or introspection.
10 track album
CIVILIANS